Digital Radiography (X-Rays)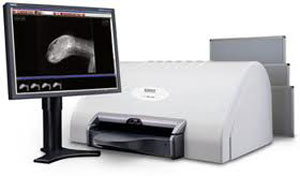 If your pet is limping, has a cough, has been vomiting or is painful in the abdomen, sometimes an x-ray (radiograph) may be recommended in addition to the physical exam to help us see what is going on in the inside of your pet.
Digital X-rays can help us evaluate the skeleton to assess for broken bones, dislocations, tumors, or suspicion of disk disease. X-rays let us see the size of the heart and evaluate the lungs for signs of infection or fluid build-up.
An x-ray reveals bladder and kidney stones, lets us see if there is enlargement of the liver or spleen, if there is a tumor in the abdomen, may give evidence of an ingested foreign body, or the presence of a pregnancy.
X-rays can play an essential role in the diagnostic work-up of your pet.